Epic Orthopedics Patient Resource Center
We want to empower you with the education and resources you need to participate in your orthopedic care.
What Ails You? We Can Help!
Welcome to Epic Orthopedics' Patient Resource Center. At Epic, we strive to provide accurate information about orthopedic conditions and other related health topics to our patients and their families or caregivers so they feel informed and confident when making health care decisions.
We understand that caring for our patients begins before they walk through our front doors and continues well after that first office visit. We want to empower you with the education and resources you need to participate in your orthopedic care.
On this page you will find useful information such as frequently asked questions, patient portal, and appointment request forms.
Your First Visit
In order for us to provide you the best care, it is important that you bring the following items to your appointment:
Photo ID
A list of your current medications
Any and all x-ray, MRI's and or reports if available
Insurance information and insurance card
Information about what treatments and medications have been tried in the past
New Patients: please log into the patient portal and fill out the New Patient registration form. Alternatively, you may download the new patient registration form below and bring a completed copy with you.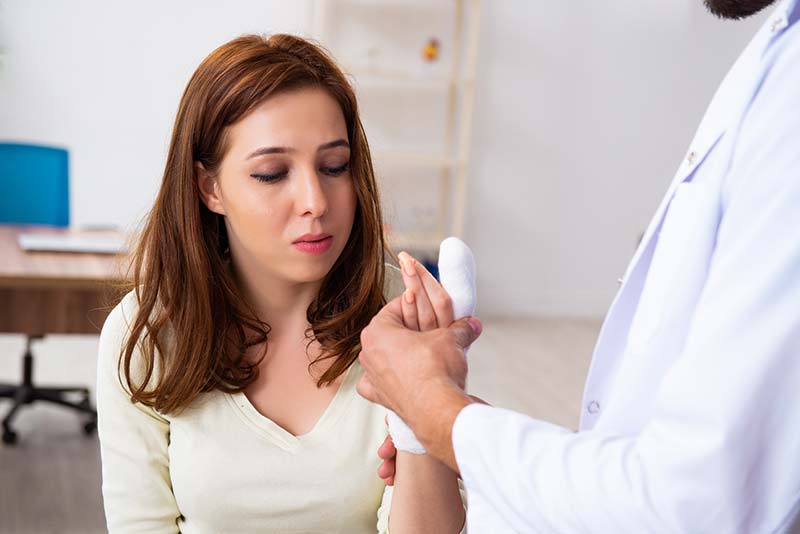 Frequently Asked Questions
How do I access the patient portal?

Once Epic Orthopedics has registered you as a patient, you will recieve an email inviting you to create a patient account for the

patient portal

. If you did not receive an invitation to join the patient portal, please call our office and we will assist you.

How do I get a prescription refilled?

For your convenience there are several methods to obtain prescription refills. You may log into your patient portal and request a refill. Alternatively, you may call our office during normal business hours to requisition a refill. It is important to note that prescription refills will not be done after hours so please plan ahead.

I have other questions.

We are happy to assist you with any other inquiries. Please use our

Contact Form

and one of our staff will respond to your request as soon as possible.