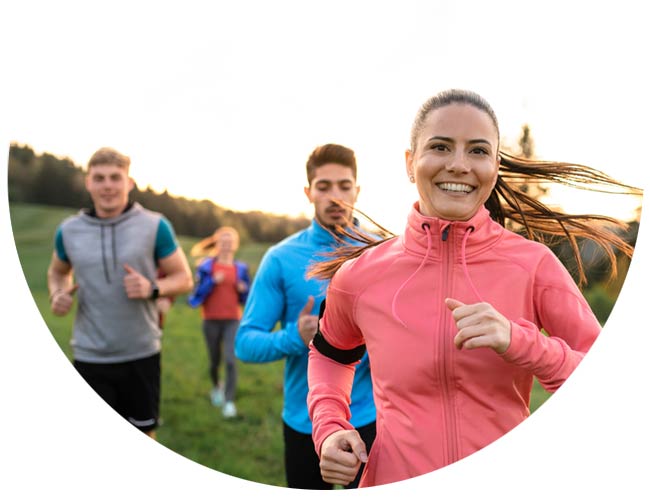 Epic Keeps You Moving
Providing world-class care to Redding and across Northern California
From knee pain to complex orthopedic injuries, Epic Orthopedics offers you world-class orthopedic care that's comprehensive, convenient and compassionate. Our Orthopedic team is made up of the region's mostly highly trained surgeons who are dedicated to understanding your goals and developing a treatment plan to reach them. We pride ourselves on delivering excellence in patient care, compassion, and customer service in all aspects of orthopedic medicine. At Epic Orthopedics, our team of physicians, specialty providers, and care coordinators serve you, our patients, and are dedicated to helping you achieve your healthcare goals.
Learn more
Conditions and Treatments
Read What Our Patients Are Saying
My son broke his leg and Dr. Herring not only fixed it but he took the time to remove the stitches himself. He went the extra mile with us every step of the way. Not just a good dr. A really nice man. Brandi W.
Dr. Paul is a very nice man who is concerned with his patients. I had my knee fixed by him and I had no pain from the surgery on my knee. I had a bad meniscus tear on the front and a lot of problems with the back. He showed me the pictures that he took so I could see what he did. I would recommend him to family and friends as a 5 star surgeon. Happy Client
The BEST. Dr. Herring saved my life after going into cardiac arrest. Pumped my chest for 45 mins. I owe my life to this guy. John H.
Dr. Paul has done three shoulder surgeries on me and during that time he and his staff were outstanding! Dr. Paul was very open and upfront about all procedures. He even called and checked on me when I was having some minor issues with therapy. I have sent friends to his practice and highly recommend him. Thank you to all involved in my recovery! Tom A.